Esperance
Two exploration tenements totalling 522km2 have been granted over historically reported high grade silica sand areas east of Esperance. These are strategically located within 50km by road from the Esperance port. Both of these tenements have now been granted. The Esperance Project is 100% owned by ASQ.
The company is currently advancing the project by way of obtaining land access and assessing the sand deposits and road, port and shipping logistics for potential export of high grade silica sand from these locations.
Additionally samples taken from these locations form part of the high purity silica sand research project.
The company has targeted this area based on the historical exploration data which identifies the high silica content and naturally occurring fine particle size of the sand.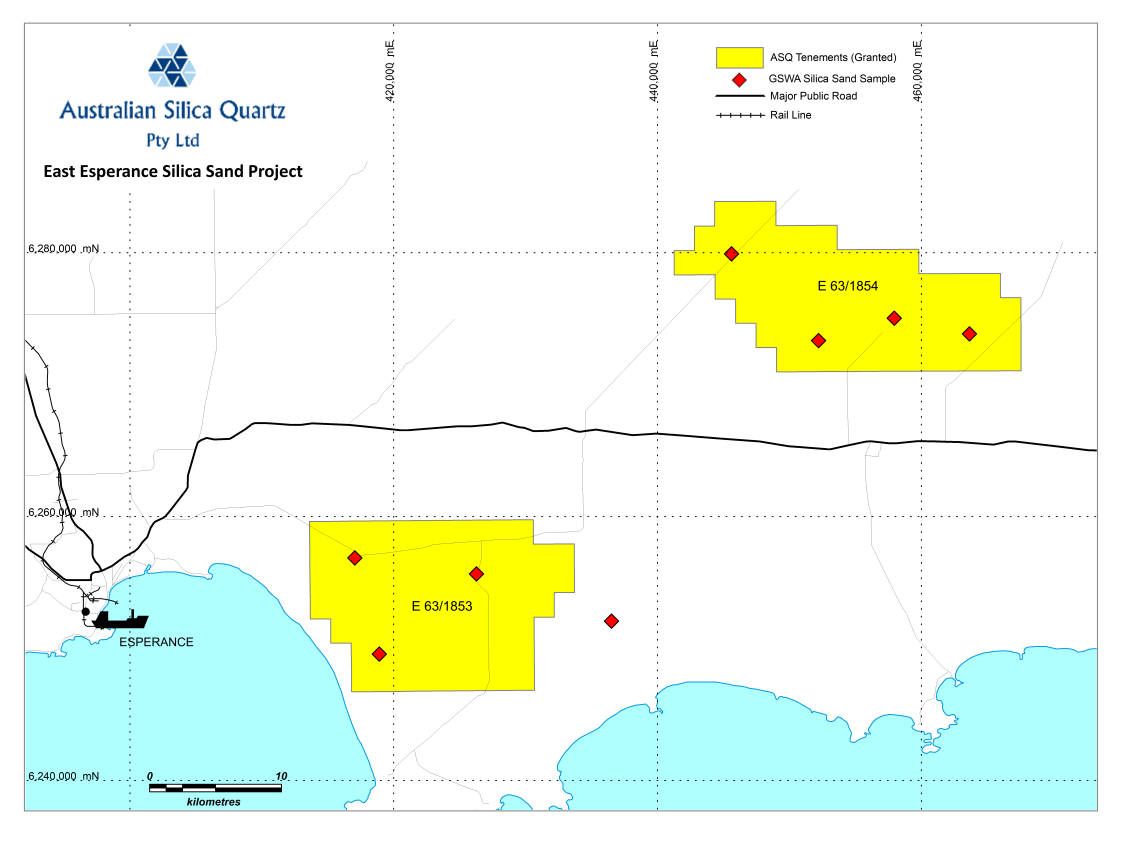 Esperance silica sand project areas
Port visits and enquiries have ascertained that the Esperance Port accommodates cape class vessels and is suited to bulk tonnage export. A consultant has been engaged to provide advice regarding potential port access at the Albany and Esperance ports.
Esperance Port